MAXIMISE RESULTS WITH A SUCCESSFUL OFF SEASON

TRAINING PROGRAM

NUTRITION PROGRAM

CUSTOMISED FOR YOU

WEEKLY CHECKINS

CLOSED GROUP
A completely customised program
A successful off season is crucial to ensure successful stage outcomes.
Our off-season coaching is completely customised to your needs. Both training and nutrition are directed synergistically for best outcomes in terms of maximising muscle gain, correcting asymmetry and ensuring an optimal status of metabolic health in prior for your competition preparation.
Our online app makes tracking your progress easy, giving you access to your customised program from anywhere at any time. 
In person training available upon request.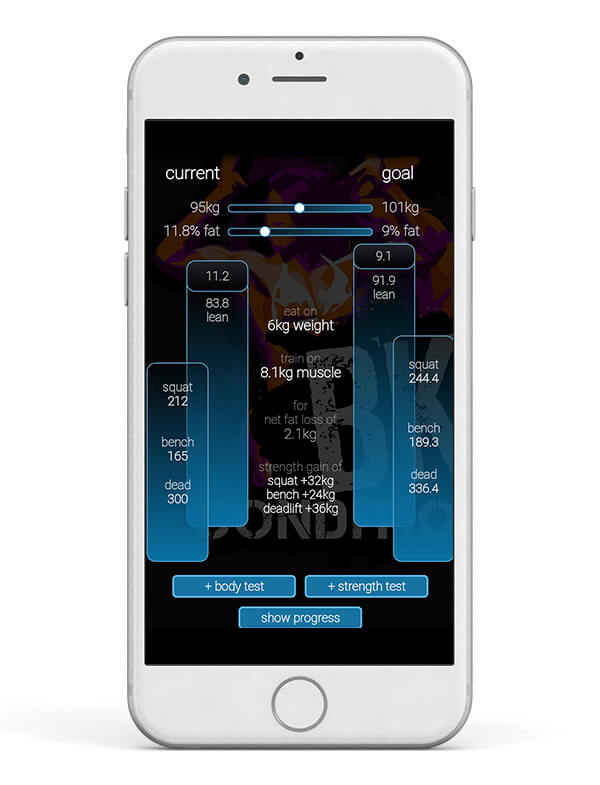 ACCESS YOUR CUSTOMISED TRAINING AND NUTRITION PROGRAM ANYWHERE, ANY TIME WITH OUR ONLINE APP
Complete Custom Nutritional Programming
Food selection based around your personal preferences
Meals based around your lifestyle
Supplement recommendations
Flexible dieting coaching
Training Programming
Individually formulated for your desired training outcome
Specific exercise selection based on equipment availability and weak point training
Training load goals provided based on mapped strength progression
Periodised
Monthly personalised technique videos
All Necessary Diet/Training Changes
Based on weekly result your nutrition/training is adjusted to ensure the very best outcomes
Weekly Check-ins
Photos
Measurements
Check in Questionnaire
Closed Facebook Group
Access to your own community of likeminded individuals
Ask questions
Share experiences
Make friends!
Unlimited Email Support
When you have questions ask!
12 hour response time